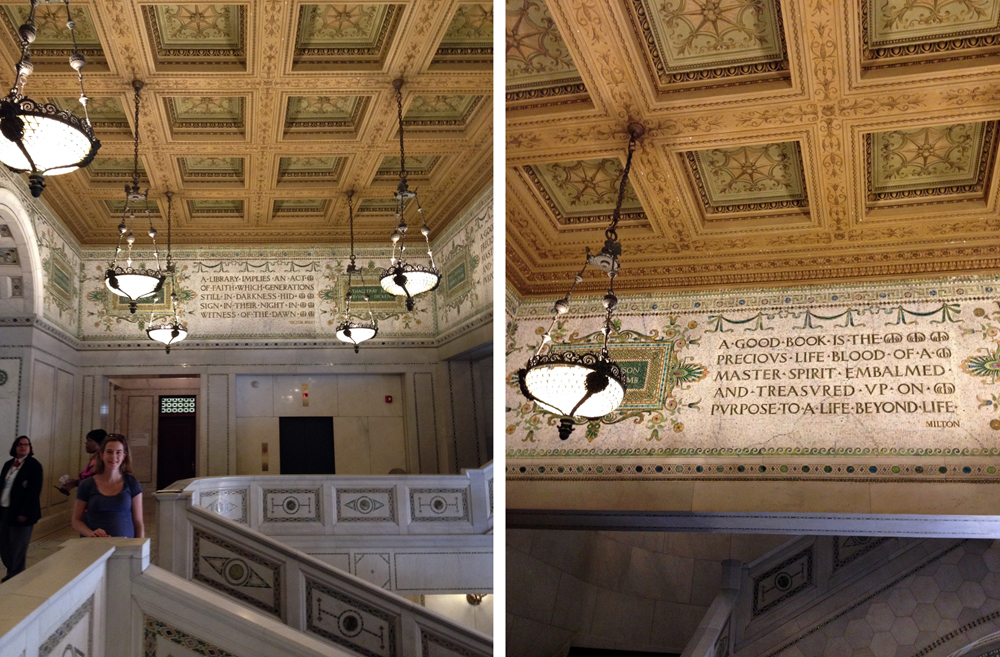 On north wall of the stairwell leading to what once was the Chicago Public Library's Main Reading Room with its magnificent Tiffany glass dome is this quotation from À qui la faute? by Victor Hugo (1872) in glass mosaic tiles — A library implies an act of faith which generations, still in darkness hid, sign in their night in witness of the dawn — and on the east wall as well above the door leading to the New York Public Library's Main Reading Room, are these words from Milton's Areopagitica (1644) opposing licensing and censorship — A good book is the precious life-blood of a master spirit, embalmed and treasured up on purpose to a life beyond life.
100 Libraries, 99 Books  ·  October 2016
The library is now the Chicago Cultural Center.